Super Bowl Sunday as an NFL Quarterback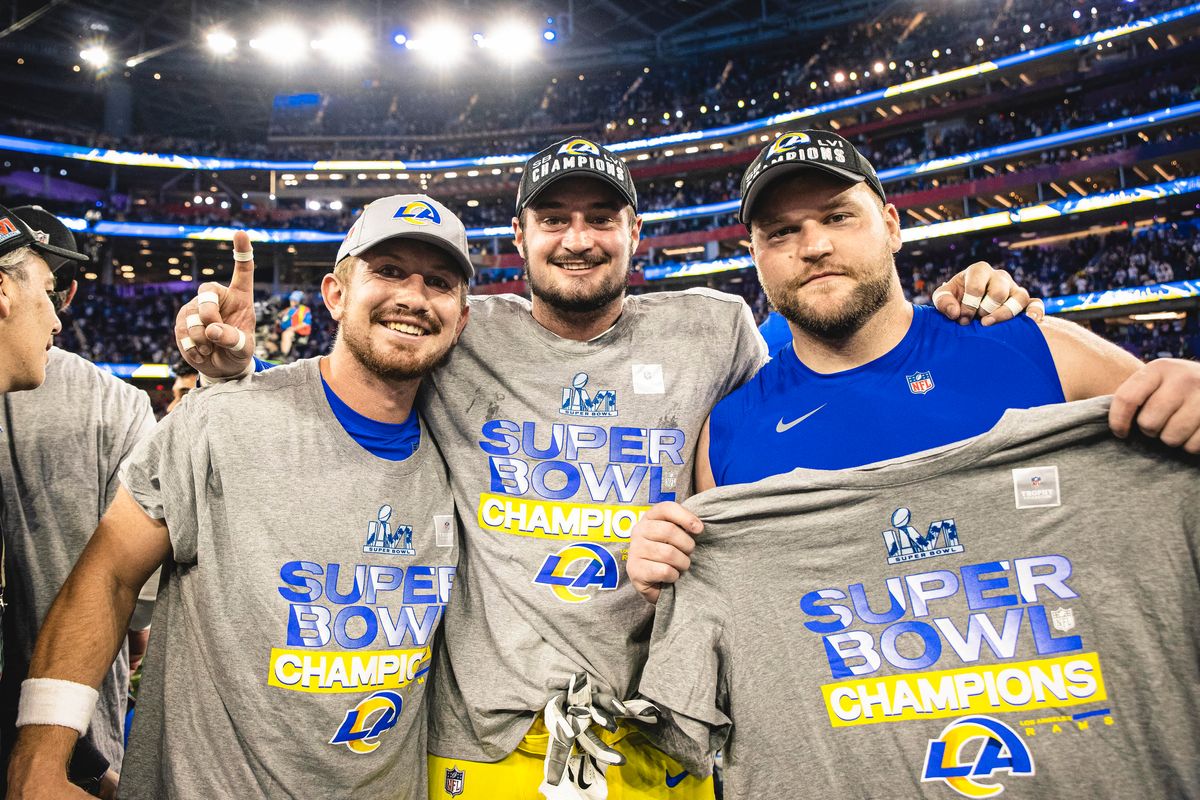 This post was originally published as an op-ed on The Athletic.
Twenty-one years of tackle football and training have led to this game.
From jumping rope with my brother, Bobby, when I was 5 and my helmet being way too big to my first touchdown pass when I was 8 and starting as a high school freshman at 14. From losing my three-year starting job as a junior at Wake Forest to earning it back as a senior. From not even being signed as an undrafted free agent post-draft to being cut to playing in a startup league to making the 53-man roster and winning my first start as an NFL quarterback. The daily repetition of slamming weights, analyzing film, rehabbing sprains, running sprints and rewiring my throwing motion over and over and over again was and still is an absolute grind. Twenty-one years, countless hours spent, ups and downs and buckets of sweat shed, led me to the most watched event in the world.
It's the Super Bowl.
Over the past few months, I have described in detail my hour-to-hour schedule as an NFL quarterback from Wednesday through Saturday. Today, I take you through Sunday, more specifically Super Bowl Sunday, when we beat the Cincinnati Bengals last year. I will take you from my morning schedule and pregame preparation to the game and the confetti raining from the rafters. By the end, you should have a great idea of what Super Bowl Sunday is like for an NFL quarterback and what the emotional magnitude of winning the game did to me when I hugged my brother on the confetti-covered field.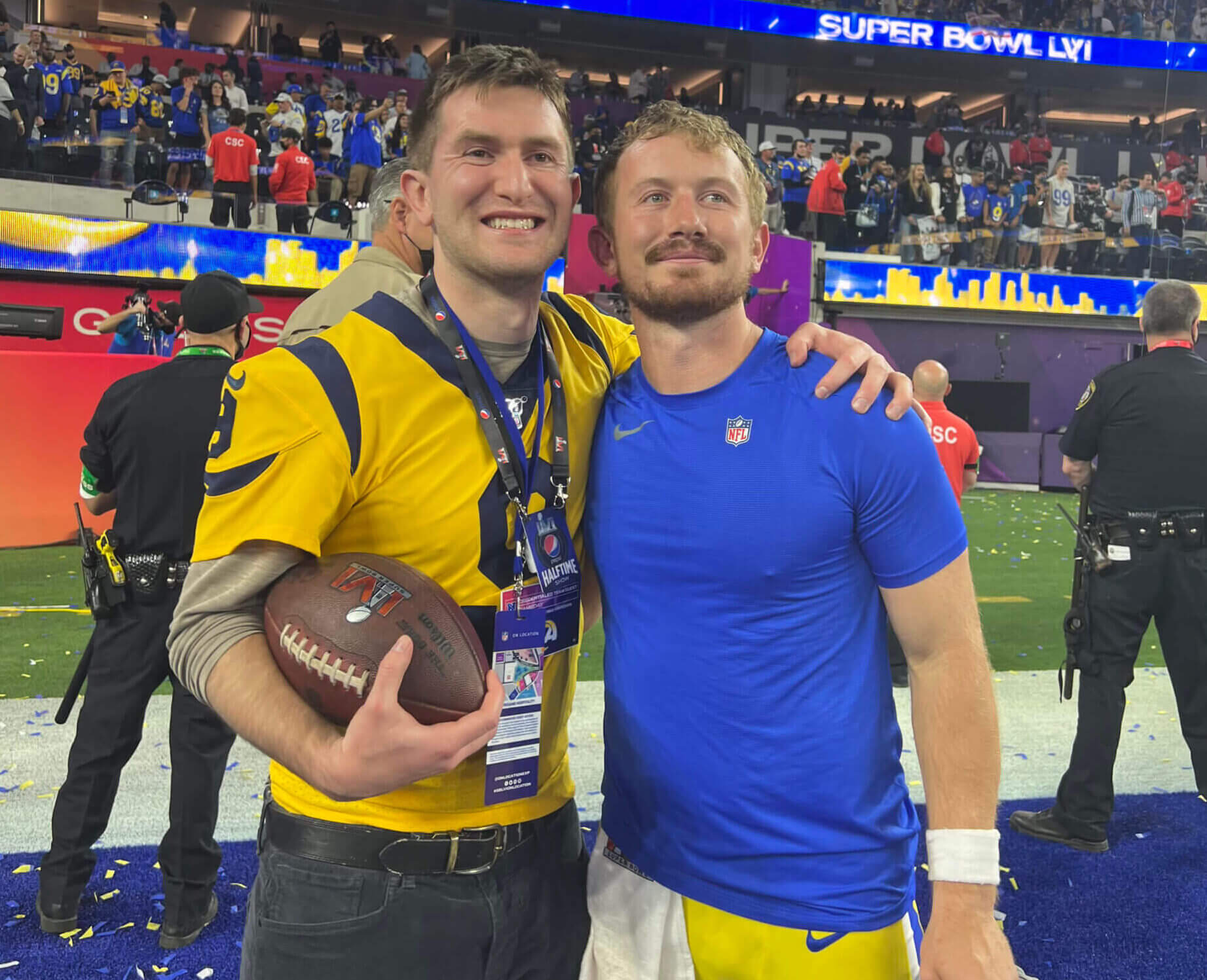 But first, a few notes to level set before I begin:
1. While not necessary for this post, you might find it helpful to read my posts on Wednesday through Saturday first. If you do, I recommend starting with Wednesday and working forward from there: Thursday, Friday, Saturday.
2. For the most part, my Super Bowl schedule mirrors my schedule on any other game day. Postgame is where everything is different.
If you're interested in learning how to train, develop, and perform like an NFL Quarterback, join the waitlist below or check out kinetex.co. If you're interested in reading more posts on all things quarterbacking and throwing biomechanics, make sure to subscribe to the blog.
Morning
6-9:30 a.m.
Wake up/walk/relax: The energy in Los Angeles is discernibly different when I slide the doors open to watch the sunrise at the Manhattan Beach Westdrift hotel. It's a surreal feeling, training your whole life for this massive moment and now it is finally here. I do my best to shut down those thoughts and tell myself it's any other game as I start my morning. I always wake up, catch some morning sun and go for a quick walk to CVS — for no reason, it's just close — on game days. I get rejected by security downstairs for the first time ever (Super Bowl security is intense) so I just walk around the hotel. Downtime in my room typically consists of a book as I try to find some calm and take my mind off football.
9:30-10:30 a.m.
Team meeting/breakfast: We have a 10-minute team meeting that normally occurs on Saturday nights. I described this in detail in my previous post — here is a refresher.
Time to run through a wall. This meeting entails one last message from our head coach, and he always has some juice. As testosterone starts to build, Sean turns to our head video coordinator, who flips on a hype video with some swaggy music and even swaggier edits. While I don't think speeches and videos make a difference on game day, I love them nonetheless.
10:30 a.m.-12 p.m.
Downtime: More reading or a mindless TV show. I purposefully avoid any pregame talk shows or pundits commenting on games as none of their opinions ever matter.
12-12:20 p.m.
Bus to game: Blue and red lights flashing, with fans lined up everywhere, I ride the heavily guarded bus from Manhattan Beach to Inglewood. Normally I drive to the games (since the Super Bowl is in SoFi Stadium, our home field), but for security reasons that is not permitted today.
Afternoon/evening
12:30-3:30 p.m.
Pregame prep: Kickoff is at 3:30 p.m. PT so this three-hour block feels like an eternity. I have my own pregame routine that marries with the Rams' required pregame drills. My personal routine consists of three things:
1. Rolling out my entire body with a lacrosse ball and foam roller.
2. Pre-throw routine that works to prime the muscles used to throw the ball.
3. Through it all, with my headphones in, I'm listening to a super technical science or business podcast. I'm wired differently so I find them to be calming.
For the team-required warmup, we head out an hour before kickoff to throw routes with wide receivers and run through team drills. The atmosphere in the stadium is surreal at this point, your adrenaline is pumping, the ball spins out of your hand faster than ever and you feel like you could throw it through a concrete wall. While never perfect, I do my best to balance the excitement of the atmosphere with the calm mindset required to play the position.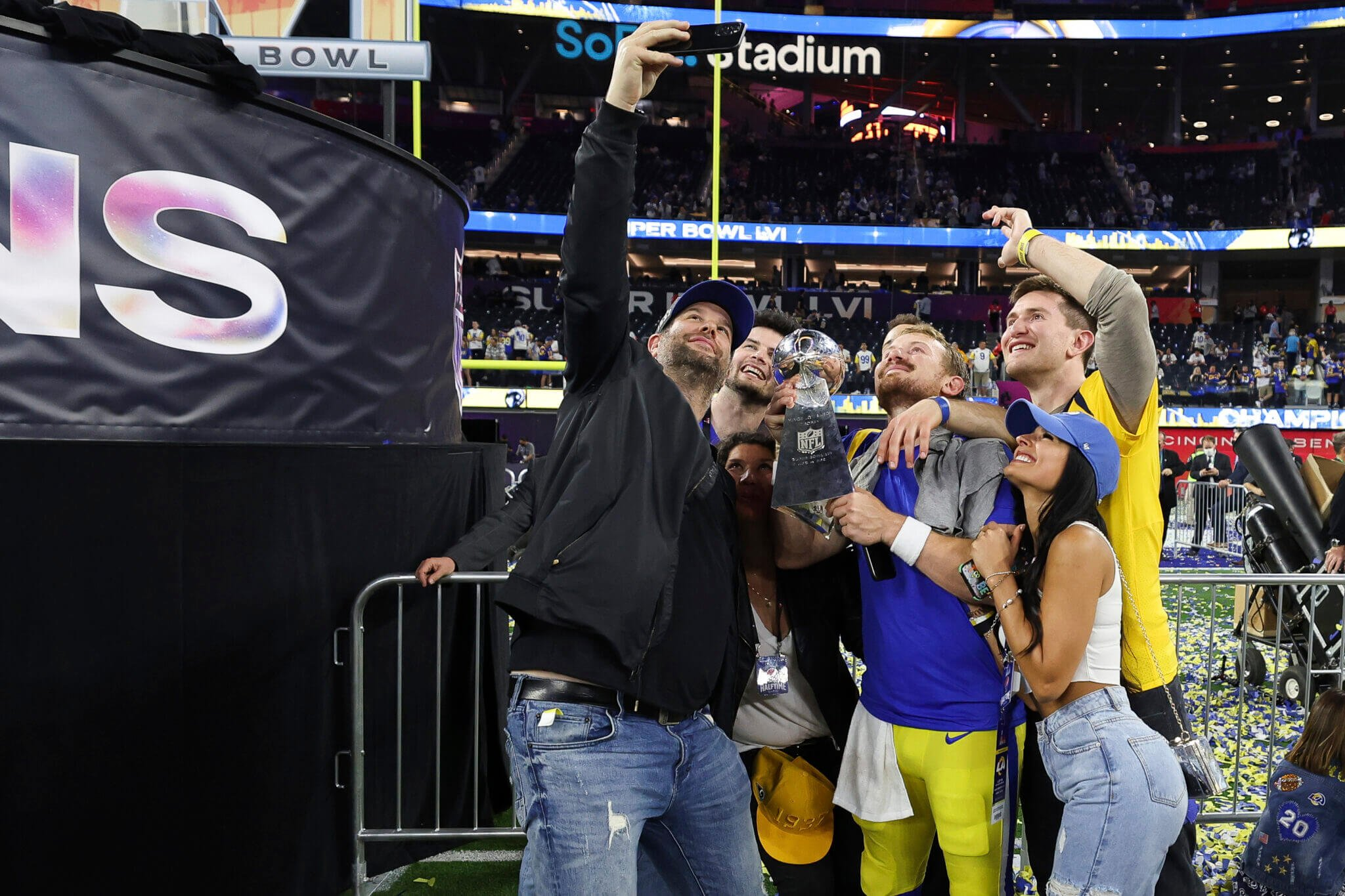 6-6:45 p.m.
The game plus … confetti: As a backup in any game, I do one thing over and over: I throw on a headset, listen to the play calls being relayed to Matthew Stafford in real time, call them to myself and stand behind the play as I try to play it out in my head. The goal is to be ready at a moment's notice and this is my method for doing so. This game was no different as I watch big play after big play, lead change after lead change, I stand behind it all and before I know it, I look up at the clock as it winds down to zero. Elation, grown men screaming with joy, the entire team sprints on the field and starts hugging each other as the confetti rains down. Every individual has their own journey to reach that point — torn ACLs, being cut, stress, pain, hard work. It all leads to the moment when you win what you dreamed of winning since you picked up a football. As the confetti falls and my family and friends are sneaking their way onto the field, I start reflecting on my own personal journey.
Twenty-one years of ups and downs. It all hit me when I hugged my brother. At 4 years old we played tackle football in our new house because the furniture shipment was delayed. We put holes in the walls of the living room. We played together in high school and played against each other in college. We shared a great childhood, but also a tough childhood. It all hit me when he hugged me on that field. Twenty-one years of work and all the people who believed in me when others didn't. From my aunt and uncle pushing me to give the NFL a shot when I was supposed to work in finance, to my brother waking up at 5 a.m. to lift with me before high school, to my dad and grandparents driving me to football practice when they were exhausted. I reflected on all of it and felt an overwhelming sense of gratitude to those who loved me unconditionally and felt an overwhelming sense of pride for how I emptied the tank striving to be the best I could be. Twenty-one years, all felt in one moment.
Winning the Super Bowl is such a revered milestone that it causes you to reflect and that is exactly what I did. Later Sunday, when the confetti flies down on the Eagles or the Chiefs, I am certain players will be emotional, just like I was, reflecting on all the hard work and important people that helped get them there. I am also certain that, whoever wins, will be ripping shots at the after-party … but I'll save the details of what that entails for another time.
If you're interested in learning how to train, develop, and perform like an NFL Quarterback, join the waitlist at kinetex.co. If you're interested in reading more posts on all things quarterbacking and throwing biomechanics, make sure to subscribe to the blog.